Our name is our mission: Our services and products contribute to global Sustainable Energy and Resources Availability, for the peaceful development of society.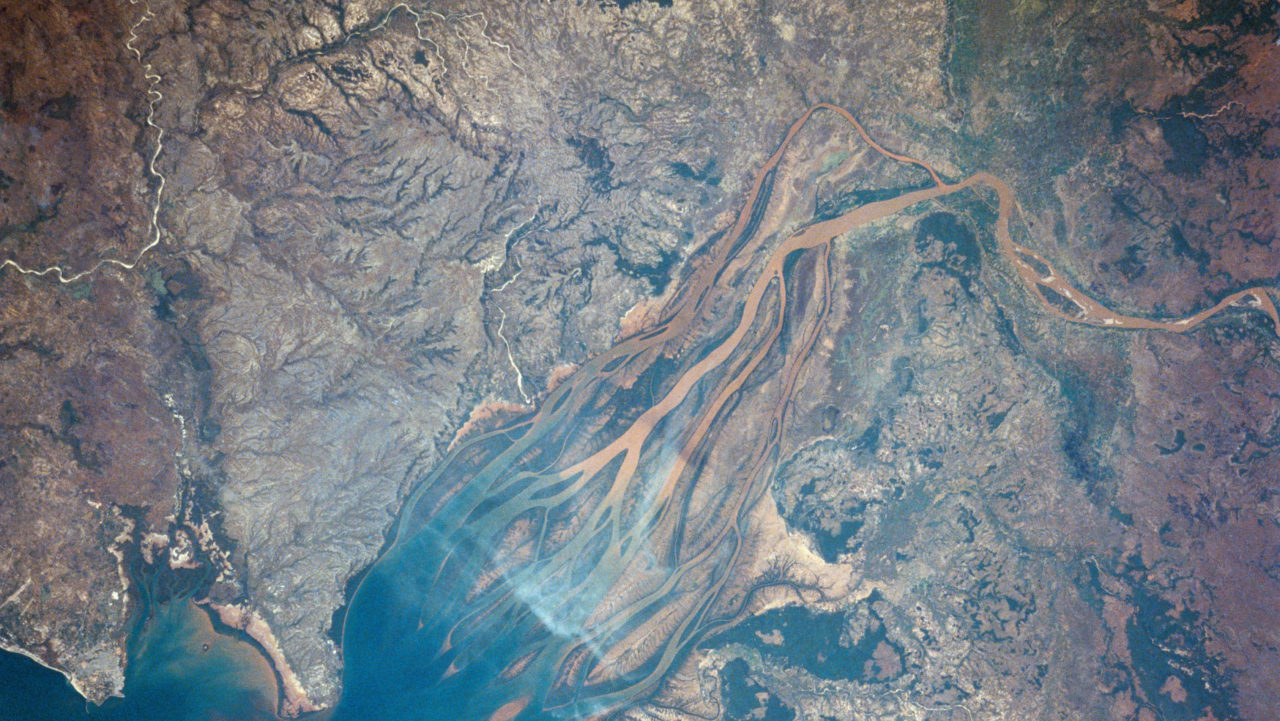 We work at the interface of Research, Public administration and Business consulting, in order to promote innovation for a sustainable future. SERA's knowledge base is our active participation in research projects and our constant collaboration with universities.
We are creative, solution oriented, reliable, and flexible in terms of timing. We work for companies and public institutions and develop the best solution together with our clients.
Fields of Work
Efficient use of energy and natural resources in buildings, industry, and agriculture
Sustainable site development, smart cities and energy in spatial planning
Climate change and migration
SERA has been teaming up with proven experts to provide tailor-made solutions for our clients.
Founder
Dr. Susanne Geissler is the owner and managing director of the company. SERA global GmbH is the successor organizationto SERA energy & resources e.U., operating from August 2012 until July 2019, also owned and managed by Dr. Susanne Geissler. Changing the organizational structure became necessary due to the expansion of business activities.
Dr. Susanne Geissler has been active since 1991, as expert and in leading management positions, such as member of the executive board and head of department Resources and Risk Research of the Austrian Institute of Ecology, head of unit Renewable Energy and Natural Resources of the University of Applied Sciences Wiener Neustadt, head of department Buildings and Heating of the Austrian Energy Agency, managing director of the Austrian Sustainable Building Council, owner and managing director of the consulting engineers office SERA energy & resources e.U.
She holds university degrees in the area of Natural Science and Technology from the University of Natural Resources and Applied Life Sciences, Vienna / Institute of Structural Engineering (Dr.nat.techn.), Graz University of Technology (Diploma in Environmental Engineering), University of Graz (Mag.rer.nat.), and Danube University Krems (European Law, MLS Master of Legal Studies). Photovoltaic Planner, EXAA Electricity Exchange Trader Certificate, continuing education in Economics, Science Journalism, and Didactics.
Danube University Krems
The Danube University Krems is the leading university of continuingeducation. The University specifically focuses on interdisciplinary and future oriented fields of specialization.
Energy Services Companies Austria
Activities
We support Public administration in implementing European law, as well as Businesses with strategic decisions how to improve the efficiencyof utilizing energy and natural resources. In International cooperation and development, SERA's work focuses on the Sustainable Development Goals of the United Nations.
Services
We support in the implementation of European law. With a holistic view, we are able to identify synergies and make use of them in order to actually achieve the goals of the Energy Union and tap the full potential of positive effects without placing an additional burden on the administration.
We assist public administration in achieving real improvements in terms of energy efficiency and user comfort, CO2 reduction, and reduction of environmental loadings in general. Therefore, creating or improving a sound data basis and checking procedures are always an important part of our work.

References:
Salzburg Provincial Government, Department Energy management and consulting
City of Vienna, Department Energy planning
NECP for Albania and Montenegro (integrated National Energy and Climate Plan according to Governance Regulation)
We assist with strategic decisions in the area of energy and natural resources, for example by tackling the following questions together with companies interested in making truly sustainable decisions, for the own company and beyond:
What is technically feasible, but is currently failing economically due to the general conditions?

What is legally possible, but fails due to lack of will and misinformation?

What is economically successful, but has negative social and ecological impacts locally and/or abroad?

Where is there medium-term economic potential due to changing framework conditions?
Together we will find the right balance for your company and the path to a sustainable future.
We certainly get the best out of your team. Even for very well running projects, there is usually room for improvement. Reviews and evaluations by uninvolved third parties support you in continuously improving your performance.
References:
Project reviews and project evaluations: e.g. SOLTRAIN (SADC)
Evaluations of project proposals: e.g. H2020
Our work focuses on Sustainable Development Goal 11 (SDG11) Sustainable Cities and Communities, and Sustainable Development Goal 7 (SDG7) aiming at ensuring access to affordable, reliable, sustainable and modern energy for all. Both have a key role in achieving other Sustainable Development Goals.
References:
Energy Support Program (Nigeria): Energy efficiency and renewable energy technologies in buildings, more information
Energy Efficiency Reform Project (Ukraine): Energy efficiency in public buildings
We assist public administration, planning teams, and PPP developers increating low-CO2 livable districts and cities. African cities face multiple challenges due to migration and population growth, in particular with regard to affordable, uninterrupted, and low-carbon electricity supply for all the services needed for housing, education, health care, recreation, business, and transport. We use the bioclimatic approach: it enables sustainable solutions in terms of energy efficiency and CO2 savings, job creation for the local economy and affordable housing.
References:
Heritage City site development, Abia State, Nigeria
Water Resources Road site development, Effurun/Warri, Delta State, Nigeria
Applied research and market development
Based on a systematic listing of appropriate methods, recommended actions are developed to reduce the cooling requirements in new or renovated buildings on three levels: optimization and use of appropriate urban structures, design strategies and passive measures for building concepts and reduction of cooling requirements through integrated planning processes. For more information see full report in German

The consumption of ecological and economic resources over the whole life cycle is supposed to be anticipated and optimized in the design process of buildings and refurbishments. A combined life cycle assessment model together with an economic ecological base element catalogue considering the klima:aktiv criteria was developed based on the structure of the life cycle cost model LEKOS and the ecological valuation tool Ecosoft. For more information see full report in German
Teaching
Course of lectures for University of Applied Sciences FH Technikum Wien, Master's Programme Renewable Urban Energy Systems

Lectures for Danube University Krems, Master's Programme Building Innovation

for University of Applied Sciences FH Wien der WKW, Real Estate Management
Products
Sustainable Energy and Resources Availability - This is how it can be made a reality: People understand what is at stake and support politics. Policy makers and administrations act transparently on the basis of reliable data. To this end, we offer explanatory videos, apps for data analysis and visualization, and navigation guides.
Short videos (approx. 5 minutes) explain complex issues and contexts in an easily understandable way. The Sustainable Development Goals of the United Nations form the thematic framework of the SERA videos. Central are the topics of economic models, energy, raw materials, climate change and related phenomena.
You can see an example here: The "Integrated National Climate and Energy Plan" briefly explained.

Bespoke
We create explanatory videos tailored to your needs. With regard to graphic realisation and animation, various styles are possible. Please contact us if you would like more information at office@sera.global.
Data analysis and visualization are important for decision-making in project development, for the evaluation of policies and the unerring development of effective new policy instruments. We are specialised in climate, energy and buildings and deliver GDPR compliant solutions.
You can see an example here: "Evaluation and visualization of the purchase price collection of Viennese real estate".
Bespoke
We create tools for data analysis and visualisation tailored to your needs. Please contact us if you would like more information at office@sera.global.
The framework conditions and requirements in the field of climate, energy and raw materials are changing rapidly and the complexity is increasing. SERA guides are short virtual training units (approx. 20 min) that help navigate through complex topics and focus on the essentials. They are created based on our experience from numerous consulting and research projects.
You can see an example here: "Energy Performance Certificate, Governance Regulation and Sustainable Financing". (Coming soon)

Bespoke
We create SERA guides tailored to your needs. Please contact us if you would like more information at office@sera.global.
Projects
Project type:

Market development

Project area:

Europe

Client:

Client: Horizon 2020, funded in the Call H2020-EE-2015-3-Market Uptake, under Grant Agreement No 695873

Period:

02/2016-04/2019
ENERFUND was a project funded by Horizon 2020 and has been developing the ENERFUND tool to assess and compare opportunities for extensive renovation ("deep renovation") in terms of their prospects of success.
The ENERFUND tool provides the basis for decision-making for
Companies: investment strategies and development of energy services
Municipalities: targeted regional development and promotion instruments
Public authorities: development of policy instruments
The underlying method was developed in the project:
Data availability: usable data sources and the conditions for them
Aggregation of data required to comply with data protection regulations
Permissible aggregation of data to provide a basis for decision-making
Data evaluation: types of data and combined evaluability of data
Data sources include energy performance certificates, directories of certified craftsmen, information on subsidy programs and tax regulations.
The ENERFUND tool has been filled with data and tested with stakeholders during the project. It is generally accessible. Operation is already ensured for the period after the end of the funded project. More information: http://www.enerfund.eu/
Project team: 15 partners from 12 Member States: Two universities (CUT/Cyprus, Aalborg University/Denmark), two companies specialized in databases, geocoding, data analysis and presentation (ENERMAP/Cyprus and Energy Action/Ireland), Ministry of Regional Development / Romania, ten energy agencies, NGOs, SMEs: Centre for Energy Performance of Buildings (Romania), Cyprus Energy Agency (Cyprus), SERA energy & resources e.U. (Austria), Energy Centre Bratislava (Slovak Republic), Centre for Renewable Energy Sources and Saving (Greece), Severn Wye Energy Agency (UK), Valencia Institute of Building (Spain), Sustainable Energy Development Agency (Bulgaria), Jozef Stefan Institute (Slovenia), ENERGIES 2050 (France)
Project type:

Research and consulting

Project area:

Austria

Client:

ASCR

Period:

09/2014-12/2018
Vienna´s Urban Lake Side stands for one of the largest urban development projects in Europe and also for one of the largest smart city demonstration projects in Austria. Supported by the Climate and Energy Fund, Aspern Smart City Research GmbH (ASCR) as consortium leader and the project partners have created a test area on three building plots - kindergarten/classroom, student dormitory and residential building - in which questions about the future of energy efficiency are answered.
ASCR leads a research team consisting of several organizations developing new services and products in the field of sustainable building energy supply. It is the objective to contribute to the Smart City of the future with secure, reliable, and affordable state of the art technology.
A central component of the flagship project Smart City Demo Aspern was the involvement of residents and users. Only with them can the optimal use of energy and the potential savings in CO2 emissions be further developed.
We have worked together with the users of selected buildings in Seestadt Aspern to better understand consumer habits and users' requirements and expectations regarding products and services related with energy efficiency and renewable energy use in buildings. Based on our findings, we have provided input for technical research and development as well as input for the development of sustainable energy-related services for the future.
Living research in the Smart City demo project of the Climate and Energy Fund:

https://www.klimafonds.gv.at/press/seestadt-aspern-gelebte-forschung-im-smart-city-demoprojekt-des-klima-und-energiefonds/
Project type:

Research and consulting

Project area:

Austria

Client:

FFG

Period:

07/2012-06/2014
Energy savings can also be achieved through behavioural changes. The more differentiated the users, their motives and options for action are known, the better this potential can be tapped. In the development of the Plus energy building, users will become active prosumers who not only consume electricity but also supply electricity to the grid. By using the building accordingly, they can play a decisive role in balancing energy consumption.
The study examined the influence of user behaviour on the operation of low-energy and plus-energy buildings, differentiated according to social, societal and intercultural aspects as well as gender aspects in particular. This resulted in more tailor-made solutions for product development and communication as well as for the planningprocess.
A broad spectrum of building typologies was investigated (large volume residential buildings, office and administration buildings, school buildings, kindergartens, educational campuses), which have been newly built in the last five years to the passive/plus energy house standard or renovated to the lowest energy standard. The entire process, from the start of planning to the current operation, was taken into account.
From this, findings for planning and construction as well as for product development were derived: During planning and construction, conclusions are drawn on the timely involvement of users in the run-up to the project and on adequate advice and information for operation and use. With regard to input for product development, the focus was on building services equipment and control engineering.
The results of the two year project were prepared for different target groups in order to make the highlights interesting for the respective group easily accessible.
March 2019 - Publicly accessible EPC data and GDPR
Abstract: This article deals with the public accessibility of georeferenced Energy Performance Certificate (EPC) data in Austria and in particular with the protection of personal rights in the context of the General Data Protection Regulation (GDPR). A proposal is presented on how georeferenced EPC data can be used to increase the renovation rate.
Contact
Zeleborgasse 13/2
1120 Vienna
Austria